Maintenance Tips for Stamped Concrete​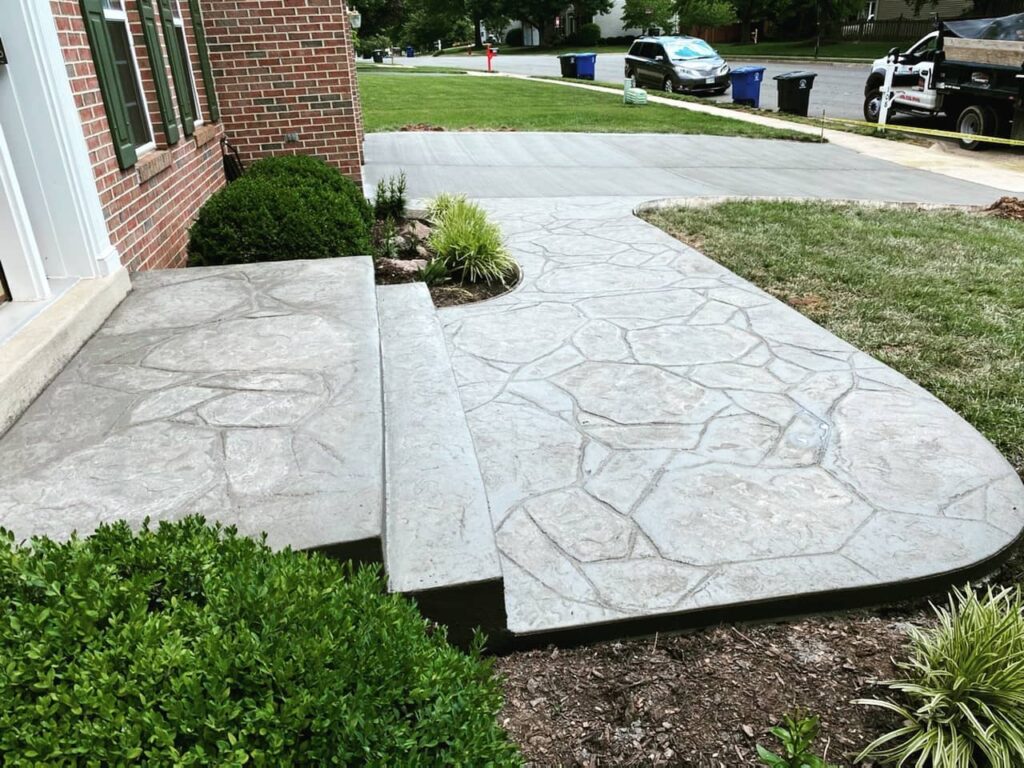 Stamped concrete is durable and can last for a long, long time when properly cared for. In some instances, it is even more durable than regular, plain concrete surfaces. Cleaning your concrete periodically and keeping it sealed with the right concrete sealers are the key components of any good maintenance program.
Most contractors will apply several coats of protective sealer to stamped concrete during installation to block the penetration of dirt, deicing chemicals, oil and grease stains, and other substances. However, even professionally sealed stamped concrete will require routine maintenance, depending on conditions and foot-traffic it receives. Here are tips for cleaning and treating your stamped concrete to preserve its beauty and extend its life.
General Cleaning Guidelines
Here are some general guidelines for cleaning and maintaining stamped concrete:
At Blackwater Concrete, our goal is to provide personalized service and distinctive ideas, giving each client and project the full value of our collective experience and knowledge. That's why we've developed a maintenance guide for you, our clients, so that your concrete will look as good as new, many years after installation.